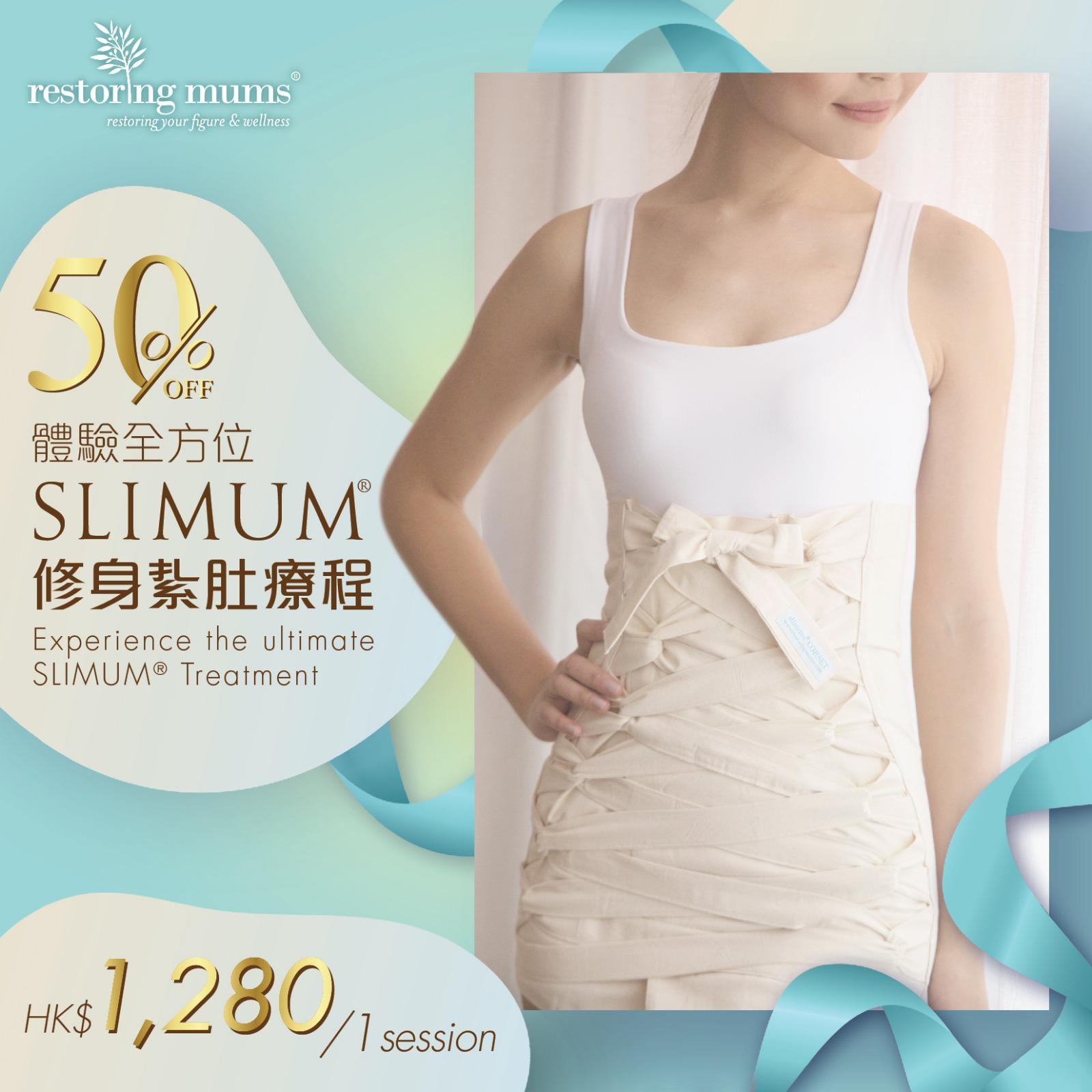 【Over 50% off 】Experience the ultimate slimum® Treatment with our new trial price now
Holistic, 🌿natural, organic with proven effectiveness✨. You can see from hundreds of testimonials 🖌from restored mums. Our slimum® Treatments effectively reduce abdominal fats, improves muscle separation (diastasis recti) and reshapes the body back to pre-pregnancy shape🏃🏻‍♀.
🌟Limited offer with over 50% off!
Try now at $1,280 for 1 session (75 mins, original price $2,800)
*Home service. Transportation charge applies.
Connect with us today to see how slimum® treatment helps restore postpartum body shape from a wellness perspective.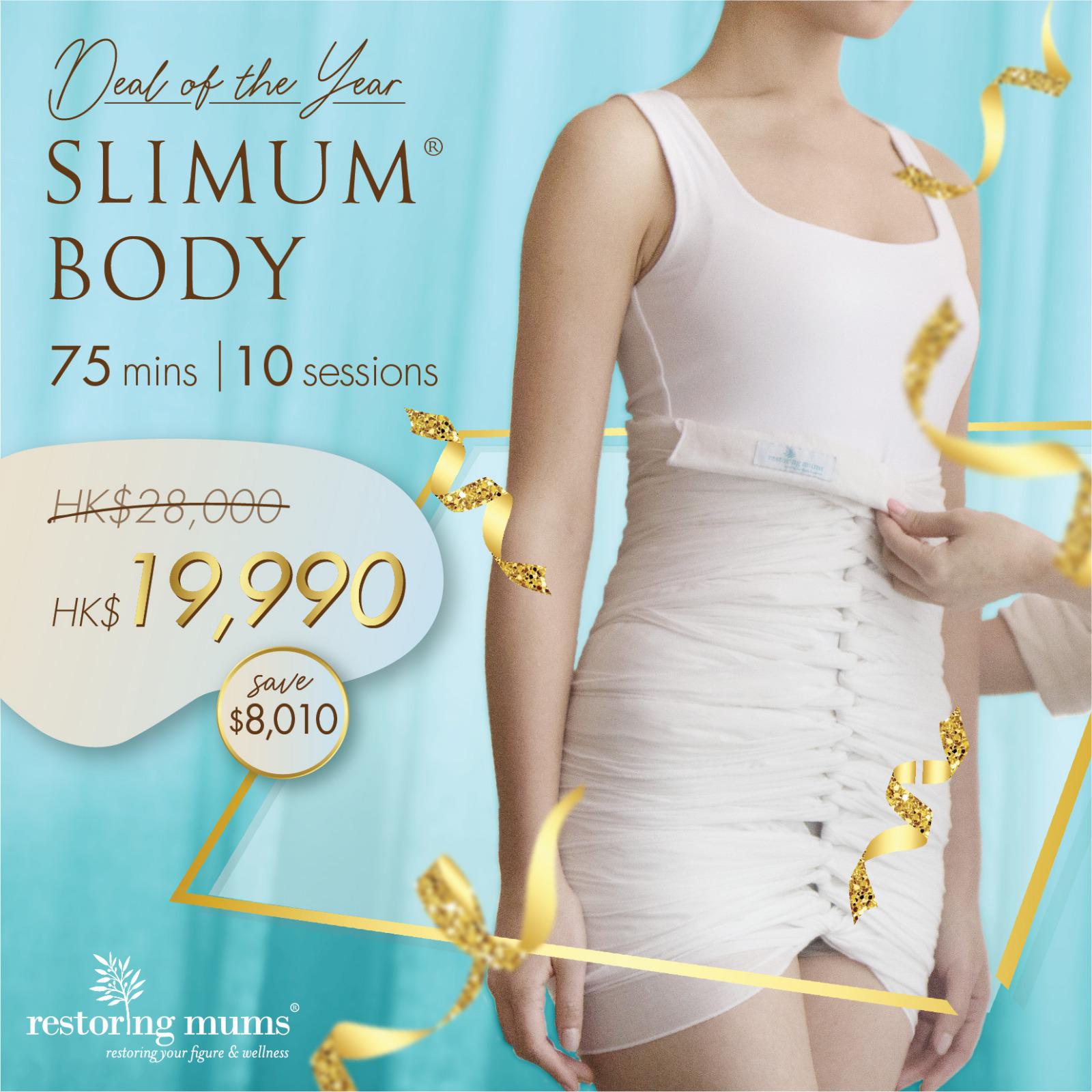 📣Our Deal Of the Year is back and this year it comes early!
Book and arrange for your treatment from now till 31st December 2019 to enjoy 10 sessions of total body restoration & rejuvenation slimum® BODY (75-mins) treatment at a 🌟special price HK$19,990 (Normal price HK$28,000, save $8,010)
🤰slimum® BODY Treatment is designed for mums who have sluggish metabolism with accumulated aches, pains and fat deposits which stagnates in the body ever since childbirth and to reduce waistline, tummy size and hip size.
🧐slimum® BODY is also for mums who want to :
Reduce abdominal fats
Firm loose abdominal muscles
Improve muscle separation conditions
Relieve bloatedness
Improves bowel movement
Improves lower backache
Relieve neck and shoulder tension
Reduce cellulite on thighs
Reduce water retention
Improves feminine wellness
Relieve headaches
Relieve tension arms
🤩Book slimum® BODY now with Promotion code : DOTY to enjoy this Deal of The Year!
*Abdominal binding technique type will be determined at treatment and may not be solely the one shown above.
Terms & Conditions:
1. For treatments performed in November and December 2019 only
2. Booking is confirmed by a deposit payment of HK$2,000
3. Treatments are home service, transportation charges apply
4. All rights reserved by Restoring Mums Limited and promotion details may change without prior notice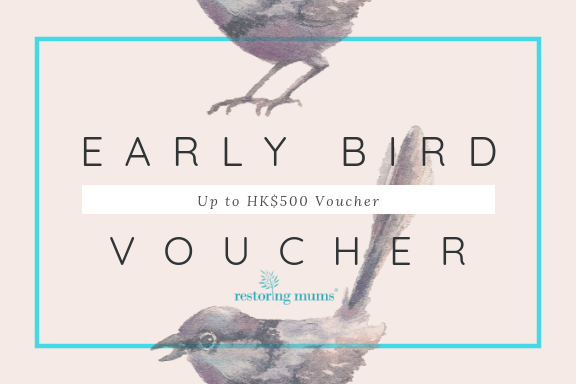 EARLY BIRD VOUCHERS
Receive up to HK$500 Restoring Mums Vouchers when you book your treatments in advance :
3 months in advance – HK$200
4 months in advance – HK$300
5 months in advance – HK$400
6 months in advance – HK$500
Vouchers can be used to purchase Restoring Mums products.