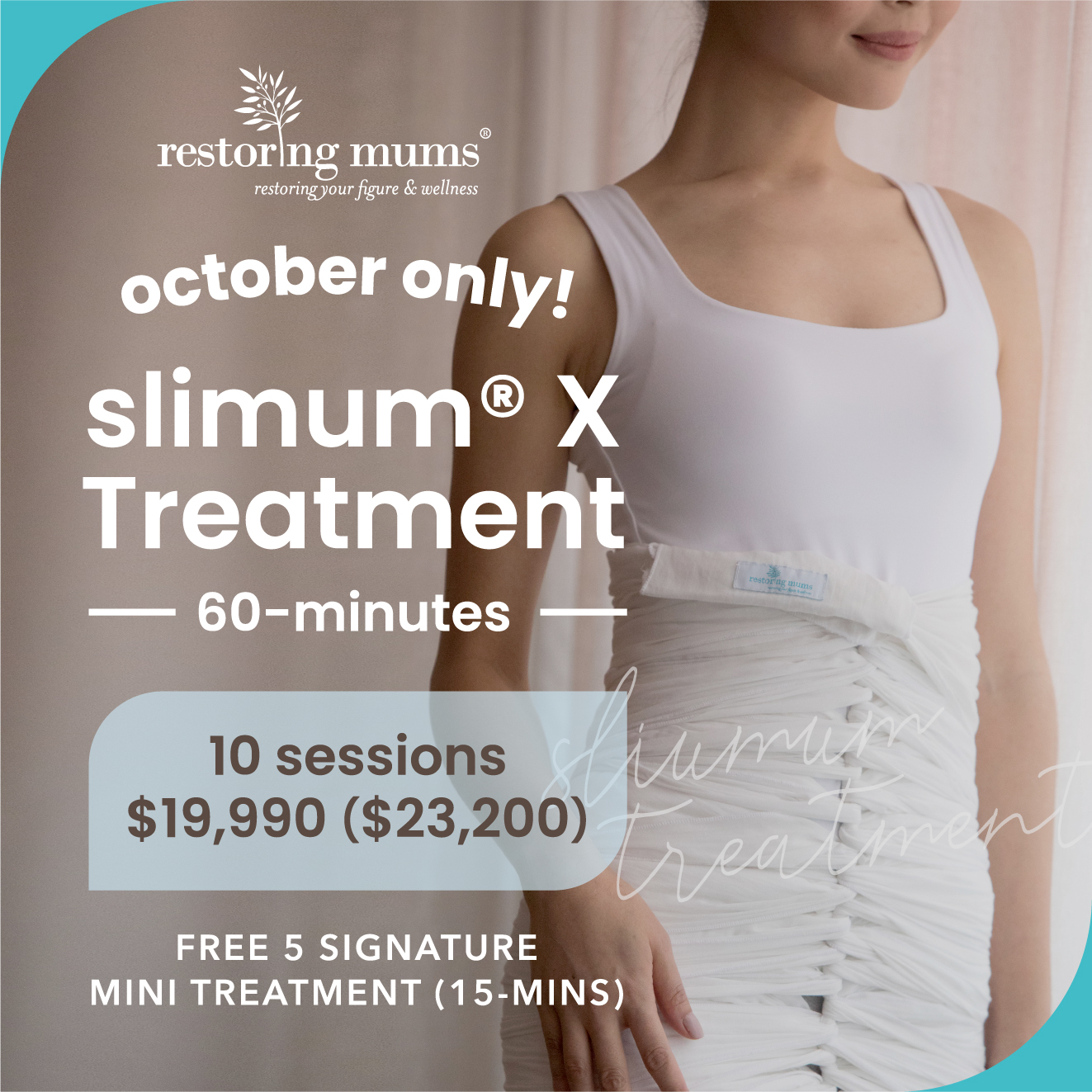 Enjoy our Signature Massages for FREE in October 🍂
10 sessions slimum X (60-mins)
$19,990
(Normal Price $23,200)
FREE 5-Restoring Mums Mini-Signature Treatments (15-mins)
🎁 Warming Ginger Head Massage
🎁 Breast Massage Treatment*
🎁 Warming Foot Reflexology for Feminine Wellness
🎁 Tension-relief Hands and Arms Massage
🎁 De-stress Shoulder and Chest Massage
* Choose from :
For lactating mums – Hot Compress Massage for Lactation
For Non-lactating mums – Natural Breast Enhancement and Firming Treatment
Note : 
1. For treatments scheduled in October only
2. Mini treatments are 15-mins sessions and will be added to the existing 60-mins slimum X Treatmpent making it 75-mins.  This package would entitle for 5 x 60-mins sessions and 5x 75-mins sessions. 
3. Treatments are home service, transportation charges apply.  
4. All rights reserved by Restoring Mums Limited and promotion details may change without prior notice.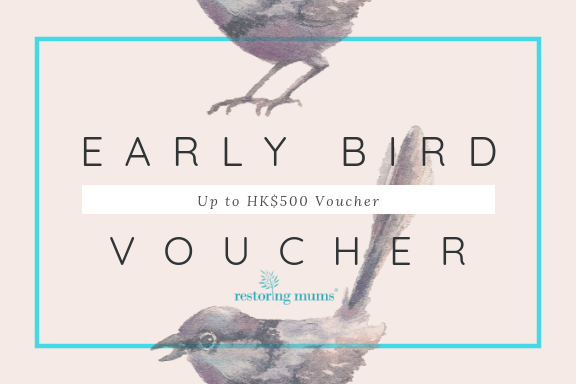 EARLY BIRD VOUCHERS
Receive up to HK$500 Restoring Mums Vouchers when you book your treatments in advance :
3 months in advance – HK$200
4 months in advance – HK$300
5 months in advance – HK$400
6 months in advance – HK$500
Vouchers can be used to purchase Restoring Mums products.