OUR VISION
Our vision is of a mother who embraces the importance of caring for herself. We believe in supporting women to restore their own well-being following the birth of a child, by providing them with the tools for recovery and rejuvenation to support a happy, healthy growing family.
OUR JOURNEY
2011

Restoring Mums started as Jamu Massage therapy

2014

Our patented and effective post partum slimum® treatment was created.
After years of research and experience, we enhanced our massage techniques, masque and oil formulations, and binding techniques that safely and effectively supports mother's to restore their figures and drain off stubborn fats on love handles and cellulite on thighs.

2016

We created our Pregnancy Wellness Massage and Women Wellness Massage therapy.
Further enriching our menu of treatments for Mums and Mums-to-be, these massages are both therapeutic and relaxing treatment for the much-needed support during these most delicate moments in pregnancy and womanhood.

2018

We have introduced slimum® Treatments in China to support mums to recover their figure and wellness naturally!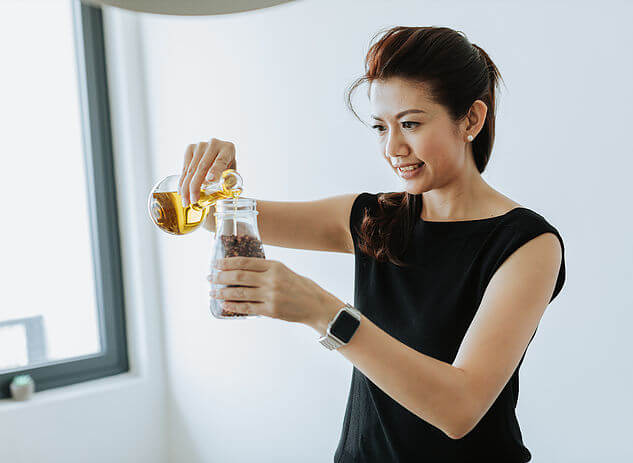 OUR FOUNDER
Founder & Chief Restoration Engineer Karen Loke is a mother of three children, turned entrepreneur with an enviable size zero jeans. Shortly after her third child birth, she discovered the secret of massage therapy and abdominal binding that restored her figure and ignited a passion. Kick starting the business of restoring wellness and figures of Mums, Restoring Mums has successfully helped mothers since 2011. An engineer by training, her meticulous and scientific approach is employed for these holistic and therapeutic treatments; debunking the ultimate myth that pregnancy alters women's body forever.
ACCREDITATION
Karen's passion for the relationship between traditional postpartum recovery methods and advances in scientific massage techniques and therapeutic treatments, set her on a road of education and training where she pursued and achieved more than 15 accreditation worldwide such as :
| | |
| --- | --- |
| 1. | Jamu Massage formal and non-formal certifications (from traditional midwives) from Malaysia and Indonesia |
| 2. | ITEC Holistic Massage Diploma |
| 3. | Malay Postnatal Massage (University of Technology Malaya) |
| 4. | Arvigo Techniques of Maya Abdominal Therapy (ATMAT) Professional Certification |
| 5. | Mercier Therapy Certification |
| 6. | Dr Vodder's Manual Lymph Drainage |